Fish and relax on one of the most beautiful lakes in the world!!
(Lake Vermilion in northeastern Minnesota)



Last Minute Availabilities
Announcing:

Come Stay With Us!
We have cabins available
just about every week
thru the rest of the Summer!

-->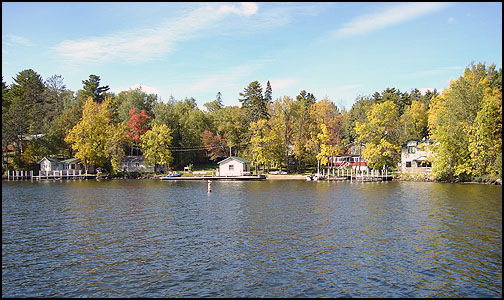 Whispering Winds Resort is located on the western end of Lake Vermilion. Most of the resort is situated directly on the water and the grounds are level and well maintained. Docking and boat ramp and beach on site are within a convenient distance of the cabins.



Accommodations at Whispering Winds Resort include lakeside housekeeping cabins. All cabins have sundecks, deck furniture, electricity, heat, hot and cold running water, showers, cooking ranges, refrigerators, dishes, cooking utensils, microwave ovens, cozy bedrooms furnished with mattress pads sheets, please bring your own pillows and blanket. If flying, these can be furnished. Weber grills, cribs, and high chairs are also available at no charge.



We suggest that you bring your own food, soap, beach and personal towels, life preservers to swim in, camera, binoculars, suntan lotion, bug dope, fishing tackle, and clothes for all types of weather.



Lake Vermilion was carved out of bedrock by glaciers thousands of years ago and is one of the most scenic lakes in the world. It is 40 miles long, but has many bays, channels and islands. The lake is easily accessible by major highways and has no motor restrictions.



Most visitors come to lake Vermilion to fish and relax amidst the area's great natural beauty. Angling can be good for northern pike, walleye, bluegill, crappie, perch, bullhead, smallmouth bass, and muskie.



Whispering Winds Resort provides a boat launch, life jackets, and fish cleaning facilities. Boat and motor rental, live bait, tackle, marine gas, oil. Fishing licenses are available nearby.



There is also a small, sandy swimming area, hiking, play structure, shuffleboard, and horseshoes. Guests will find the lake is perfect for boating, skiing, tubing, and other outdoor recreational activities. Golf, tennis, a movie theatre, casino, shopping, and fine dining are a short driving distance from the resort.




Sports Shows We Will Be Attending
in 2023!
George's Mn. Musky Expo
St Paul, MN Fair Grounds


Fri. March 10th from 2 pm. -> 9 pm.


Sat. March 11th from 10 am. -> 7 pm.


Sun. March 2th from 10 am. -> 4 pm.


Wisconsin Muskie Expo
Wausau, WI


Fri. March 17th from 2 pm. -> 8 pm.


Sat. March 18th from 9 am. -> 6 pm.


Sun. March 19th from 9 am. -> 3 pm.

(If you have high speed access make sure you check out the link below)




VIDEO TOUR OF RESORT


Categories of Information

















Ron & Margaret Johnson
9084 Little Sweden Road
Cook, Minnesota 55723
(218) 666-5699 or (800) 964-6306


e-mail us from HERE!